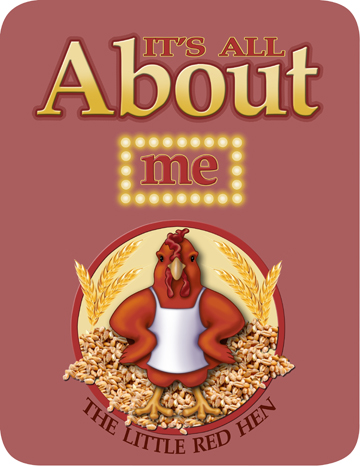 FREELANCE ILLUSTRATION
My illustration style is usually bright and punchy. I have created art on Photoshop for 20 years, and with the airbrush for 10 years before that, combining elements of photography and painting to form photo-realistic imagery. My subject matter is wide-ranging; I have illustrated everything from kitty litter to surgical instruments.  I've worked with cookies and icing as a medium, creating the Pepperidge Farm logo farmhouse out of their cookies for holiday displays at Rockefeller Center. In 2015 I was commissioned by the Maritime Aquarium in Norwalk to design and illustrate 4 car wraps and a 3-storey Octopus for the building's main entrance. I enjoy working with art directors and the challenge of bringing a client's ideas to life. No job too technical or too whimsical!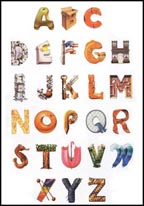 ABOUT THE ALPHABETS
Originally created as an airbrush and design sampler in 1988, the "Kern Alphabet" poster  was widely popular  first with graphic designers, typographers, and printers. Then parents and teachers declared it a "wonderful  teaching tool," and the world's largest Children's Museum of Indianapolis acquired the 26 original paintings for their permanent collection. I went on to illustrate five more alphabets (160 paintings) and the art has been licensed for many teaching products. I've now brought the alphabets into the digital age, reworking and releasing them as e-books, and Etsy store products. I am especially proud that so many children have begun their path to literacy with this art, and I have several more children's books in the works.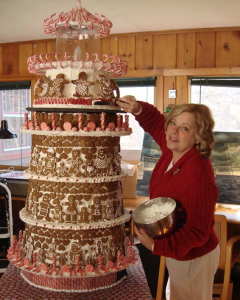 BIO
For the past 14 years, I've been a stay-at-home Mom in Newtown, Connecticut. Prior to that I worked as a freelance illustrator with advertising agencies in lower Fairfield County, and as an artists' rep to the gift industry. I am a published children's author/illustrator, and creator of the "Kern Alphabets". I blog about a variety of wacky art projects in which I try to involve the kids in one way or another. I'm not sure what "spare time" is. When I'm not working , my brain thinks up more stuff to make.